Go with Grant
Worked with and designed the communication system for Grant Gebetsberger's "Go With Grant" campaign for the Tufts Community Union President 2020.
Due to Covid-19, this was a completely virtual campaign and I was given the task of designing a campaign with cohesive messaging and bold graphics.
We started off with mocking up a campaign similar to Elizabeth Warren's. The client wanted to continue the tradition that many campaogns in the past had, to pay homage to the campaign designs of national politician, this election took place the same year as the US election, and the client was fod of Warren's polcy and design of her campaign.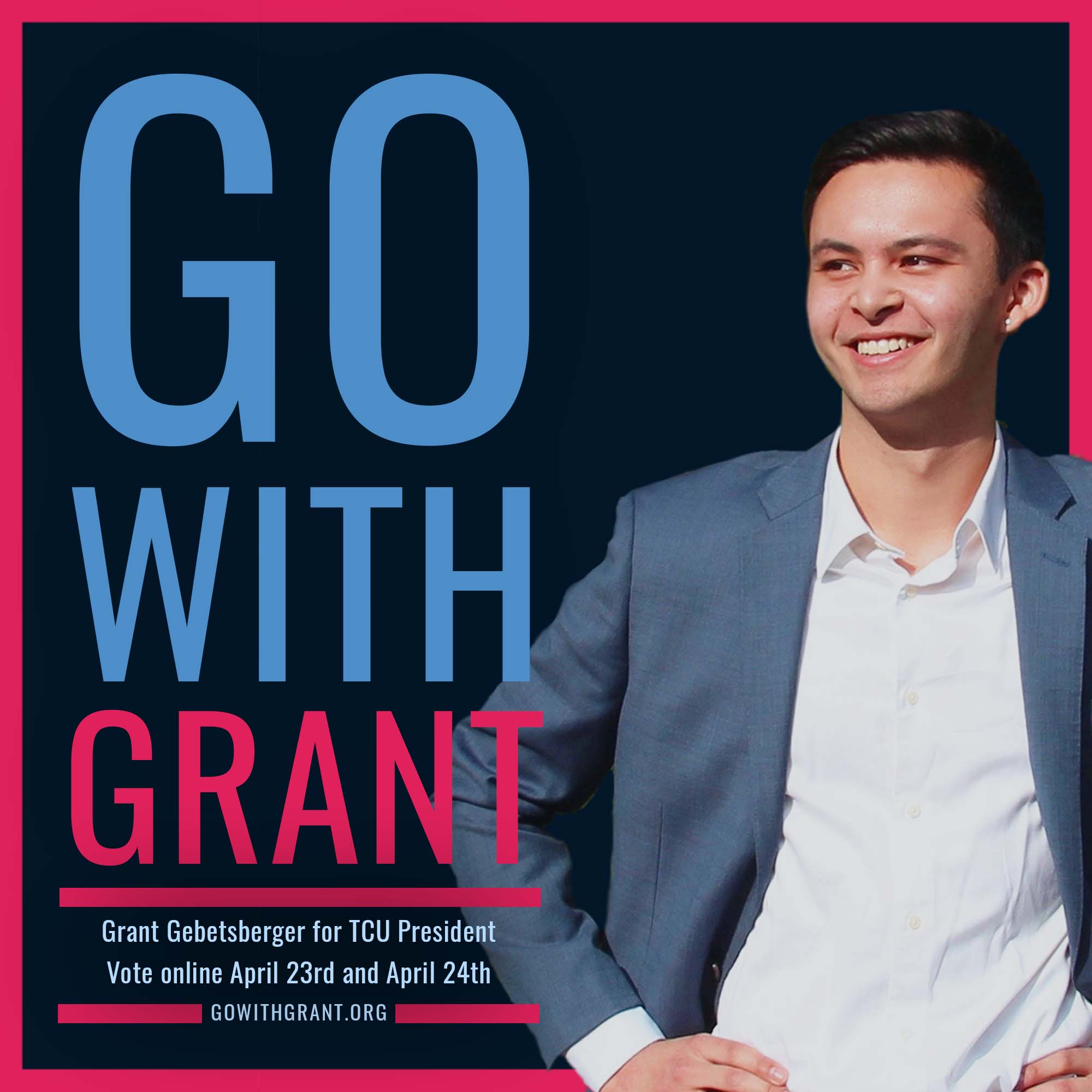 We made sure to make very clear messaging on policy, how to vote and other essential information, we wated people to really interact with the policies.
We also made event specific facebook covers, we did this at the start of the pandemic, the newness of promoting virtual events challenged us but we did well!